Three years ago, I started – well, at least attempted to start – a new segment where I would talk about stories that were presently on my radar in that moment. I hadn't done it since then – which is weird, considering that quarantine happened between now and back then – but after a month of revealing back to back projects, I decided to return to it after all this time… and hopefully not go as long in between future listicles.
With that said, here is a novel I'm looking forward to reading later this month, as well as two films I'm looking forward to seeing (one of them I will see pretty soon):
1. Fevered Star by Rebecca Roanhorse
Much like the last time I did this, the first item is the second novel in a series by Rebecca Roanhorse. Things are not like what they once were in the Meridian and the city of Tova is left in pieces. Change is happening in rapid succession as alliances are formed and for two characters in particular, the balance between personhood and power is at a struggle to maintain.
Much like Rebecca's Sixth World series, I read the first book of the Between Earth and Sky series, Black Sun, when it came out and loved it immensely. I've been waiting since this for this follow-up to come out, and the fact that it's almost here is very exciting.
Fevered Star will by out April 19th.
2. "Everything Everywhere All At Once" directed by the Daniels
From the moment I saw the trailer last winter, I knew immediately this film was going to be a fascinating ride. With Michelle Yeoh as the lead, she plays a middle age woman suddenly thrust into saving the world by exploring her alternative universes.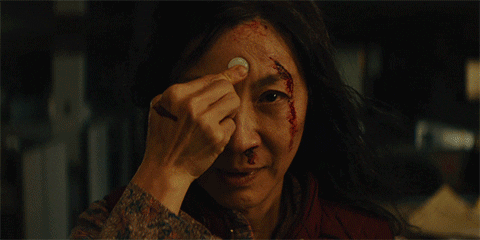 The sci-fi thriller by A24 has been out on limited release for a few weeks already, but officially expanded to a wide release yesterday. I've been hearing so many wonderful things about it, and am preventing myself from learning more about it, to avoid having anything spoiled for me. I'm seeing this film today, and I cannot wait for it.
3. "Marcel the Shell with Shoes On" directed by Dean Fleisher-Camp
A24 is really exploring the kind of content it produces and/or distributes, as the trailer for this one is unlike its previous titles. Based off of the short films of the same name from the early 2010's, the stop-motion mockumentary explores a tiny shell in search of his family, following a mysterious tragedy from a few years before.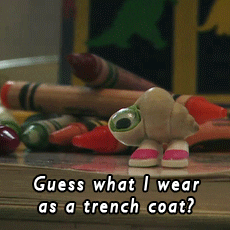 I was unfamiliar with Marcel the Shell prior to the trailer for this project dropping earlier this week, and from the looks of what other people have been saying online, the feature film has been a long time coming. It looks really cute and touching, like it has the potential to restore our collective faith in humanity. I hope to see this one when it comes out too.
"Marcel the Shell with Shoes On" comes out on June 24th.
If you are able to, I hope you can go support me in all that I do by leaving a tip over on Ko-fi. I do a lot of writing that I get paid very little for or not at all, and so this is a way of showing your support other than just reading my content. Donations of varying quantities and frequencies are greatly appreciated.