I've been a touch mum since the conclusion of the Kickstarter campaign for Dasig. While work on the graphic novel continues on, life moves forward, and today, I'm bringing something a little different to the table.
There are many movies that I have never seen. Yes, I'm sure the same can be said by many, but I mean that on another level. There are many movies that I have never seen that seems like everyone else has. Just to give an example, until last night, I had never seen "Forrest Gump."
I don't have a clear answer as to why I haven't gotten around to seeing certain movies. Part of it likely has to do with ignoring the hype a majority of the time something blows up, and another part is that I'm a stubborn Aquarius who likes doing her own thing.
However, I'm trying to get a certain family member to watch "Everything Everywhere All At Once," and in order to encourage that with the utmost satisfactory, I'm taking it upon myself to watch a total of four films this Labor Day weekend that I have never seen before. I watched "Forrest Gump" last night. The remaining three I plan to watch this weekend are "The Wizard of Oz," "Avengers: Civil War," and "Dune."
I'm announcing this on here to 1. hold myself accountable and 2. so that a week from now, I can briefly write up my impressions of each one of them. Again, this is something I rarely ever do on here, so I'm taking a stab at it in full force, and as an added bonus, hopefully encourage some of you out there to do the same.
Let's get it!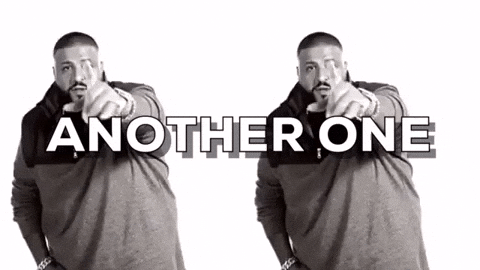 If you are able to, I hope you can go support me in all that I do by leaving a tip over on Ko-fi. I do a lot of writing that I get paid very little for or not at all, and so this is a way of showing your support other than just reading my content. Donations of varying quantities and frequencies are greatly appreciated.