A few years ago, I started making the effort to expand my dialogue about storytelling by going beyond the boundaries of books and out into the mediums of TV and film. I do so by doing these analysis pieces once a while about a TV show or film that has reached a significant time in its history (i.e. series premiere, series finale, film release, anniversary of a release, etc.). Previously, I talked at length about my favorite series on Netflix, "Voltron: Legendary Defender." Today, in honor of its 20th anniversary that happened yesterday, I turn my attention to the Disney Channel, to reflect on a show that they might pretend to have forgotten about, but quite a few of us haven't. Today, I'm talking about the Disney Channel Original Series, "So Weird."
On the road for her widowed mom's revival tour, a teenage girl, Fiona "Fi" Phillips (Cara DeLizia), documents on her website her strange, paranormal encounters with every location she travels to. From ghosts to Bigfoot, to sirens and clones, Fi goes out of her way to investigate these findings and figures out how to use the knowledge gained to help others who may be affected by them in some way. She does all this, even despite her older brother Jack (Patrick Levis) constantly mocking her for her interest in the paranormal. What she learns overtime is that with each new finding, she's heading down a similar path as her late dad.
"So Weird" aired for three seasons on the Disney Channel from 1999-2001. While Fi was the lead for the first two seasons, the final season focused its attention on newcomer Annie Thelen (Alexz Johnson) and her own encounters with the paranormal. While the show did have re-runs following the conclusion of production on the show, no episodes have aired on the Disney Channel since 2003.
I can't recall if I started watching "So Weird" right when it first aired. I just know that at the time, I watched a lot of content on the Disney Channel. That era was known as the Zoog Disney era; a time of experimenting with themes and subject matter far heavier than the channel would dare to show nowadays. And if they weren't heavy, then at least they were innovative. Other shows from that era include "The Famous Jett Jackson," The Jersey," "In a Heartbeat," and "Even Stevens." "So Weird" was notable for being the darkest show of them all, which was one of the things I loved about it the most.
"So Weird" was a unique creation from the Disney Channel. While it maybe wouldn't be as unique had it come from really any other network, the fact that a show that was basically the "X-Files" for kids came out of the House of Mouse is incredible. The reasons for why it was so unique can probably be the thesis for a grad school paper. But since this is a blog, let me break it down to a few bullet points:
The characters were very well developed, and the actors who portrayed them should have received a lot more credit for them. When they went serious, there was no BS-ing it. When they had somber moments, you can't hold yourself back from crying with them. When they were being funny (and not over-the-top funny like what Disney Channel does nowadays), you can't help but laugh as well. These characters were multi-dimensional. They're the kind of characters that viewers found themselves caring for.
All the paranormal encounters made for an experience each and every episode. They ranged from being relatively tame, to butt-clenching scary, to actually being dangerous. Fi, of course, never shied away from investigating them, which was why depending on who she was going to encounter, may or may not have resulted in many of its young viewers losing sleep over the period of the show's run. I also loved that Fi would talk other cultures' interpretations of the phenomena being featured for each episode and comments from other people who've studied the subject extensively.
"So Weird" took on topics that Disney Channel would not be as bold enough to do nowadays, but the most prominent one of them all was death. This show follows a family that was broken by the unexpected loss of Fi's dad. While it is set about a decade after the fact, that doesn't mean the grief still isn't there. If anything, the grief is as fresh as ever; as Fi's mom, Molly (played by Mackenzie Phillips) is back on the road as a solo artist and as Fi's passion for the paranormal continues to grow.
I cannot talk about "So Weird" without talking about the music featured throughout. The songs, most of which were performed by Phillips herself, were instrumentally enjoyable, with lyrics that were, more often than not, poetic. The songs, at times, served as an additional narration for what was occurring in the episodes they appeared in, which added even more dimension to an already multi-dimensional show. Much like the show itself, the fact that such genuinely powerful music came out of the House of Mouse is incredible.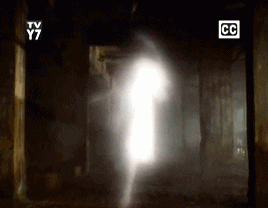 Everything changed when Season 3 came along when Johnson took over as the lead. Disney wanted to uproot "So Weird" from the darkness, and with DeLizia wanting to explore opportunities outside of Disney made for the perfect opportunity. I won't go into too much detail about this part of the show's history, especially since I'm not as familiar with it, but needless to say, the show's transition to a much lighter tone marked the beginning of the era that Disney Channel is still very much in now.
In a time of nostalgia and reboots, it is frustrating beyond words that Disney has continued to ignore the existence of this show and not bother to do anything to acknowledge it. That is why many fans are hoping that when Disney Plus launches later this year, maybe there's a chance that "So Weird" might be included in the line-up.
It surely wouldn't be difficult for the show to attract new fans, for "So Weird" certainly stands the tests of time. Sure, the technology featured in the show is outdated, and the fact that all the main actors were White would not fly without comment on its lack of diversity if the show were made today. Despite these and other flaws, "So Weird" was certainly one of the better ones to come out of Disney Channel, and the fact that there's still a fan base for it even 20 years after it first aired is both heartwarming and hopeful to see.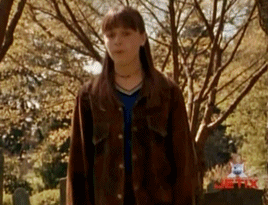 If you want to learn more about "So Weird" or want to take a trip down memory lane, be sure to check out and subscribe to the fan-run "So Weird" podcast, check out this "So Weird" fan forum for exclusive content, and check out #SoWeird20 for the contributions made in honor of its 20th anniversary. Also, if you can, please bug the crap out of Disney Channel and the Walt Disney Company to make the show available to watch again in some particular form.
Keep the faith.